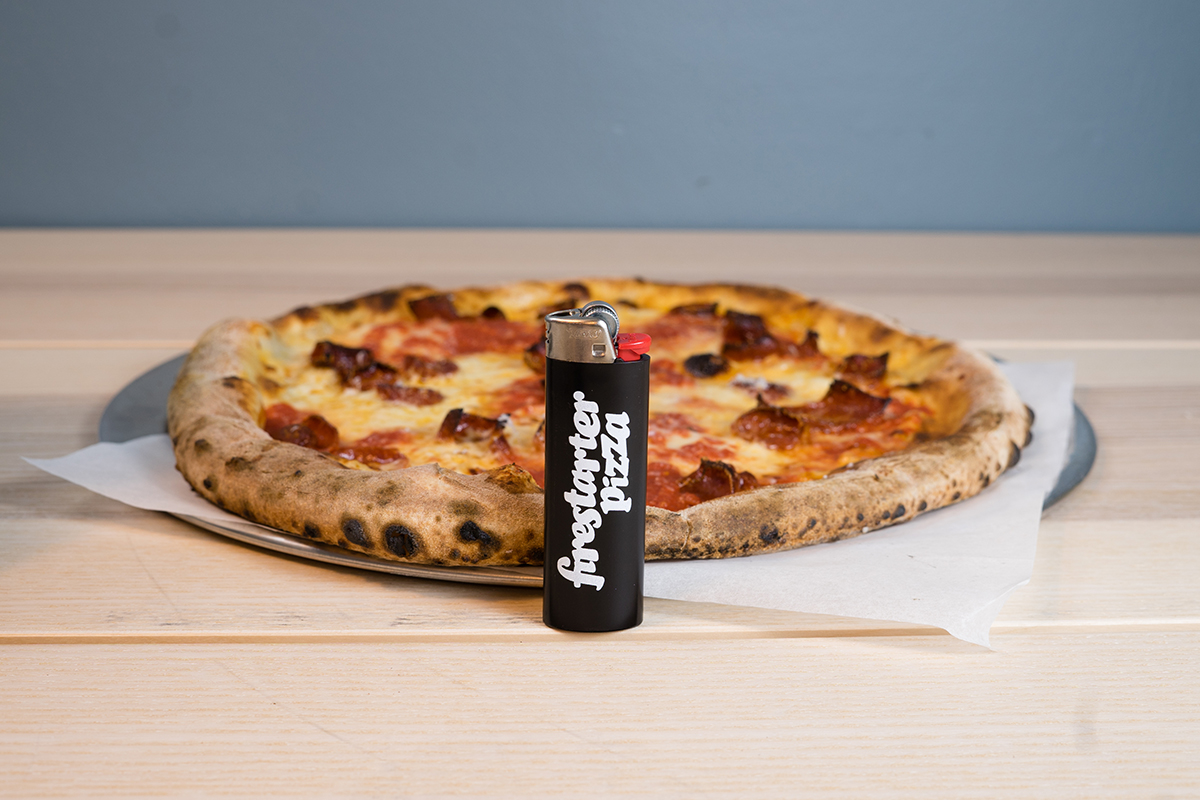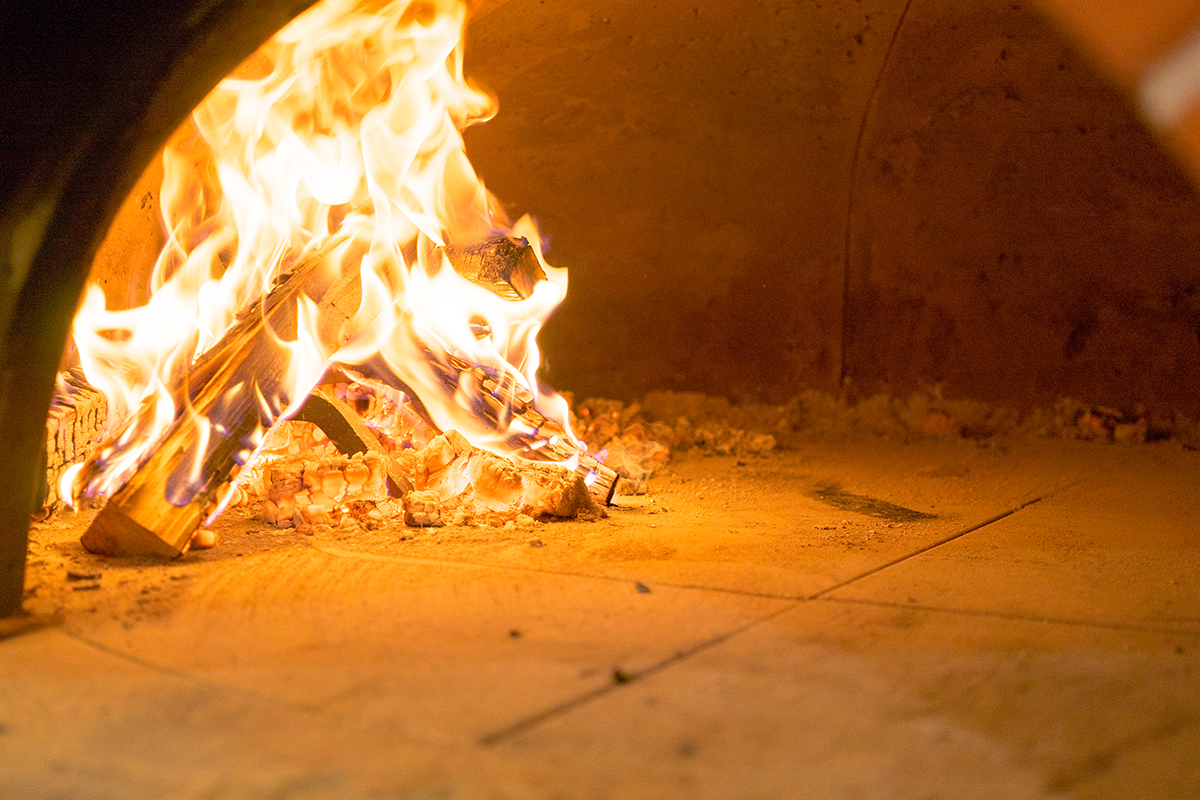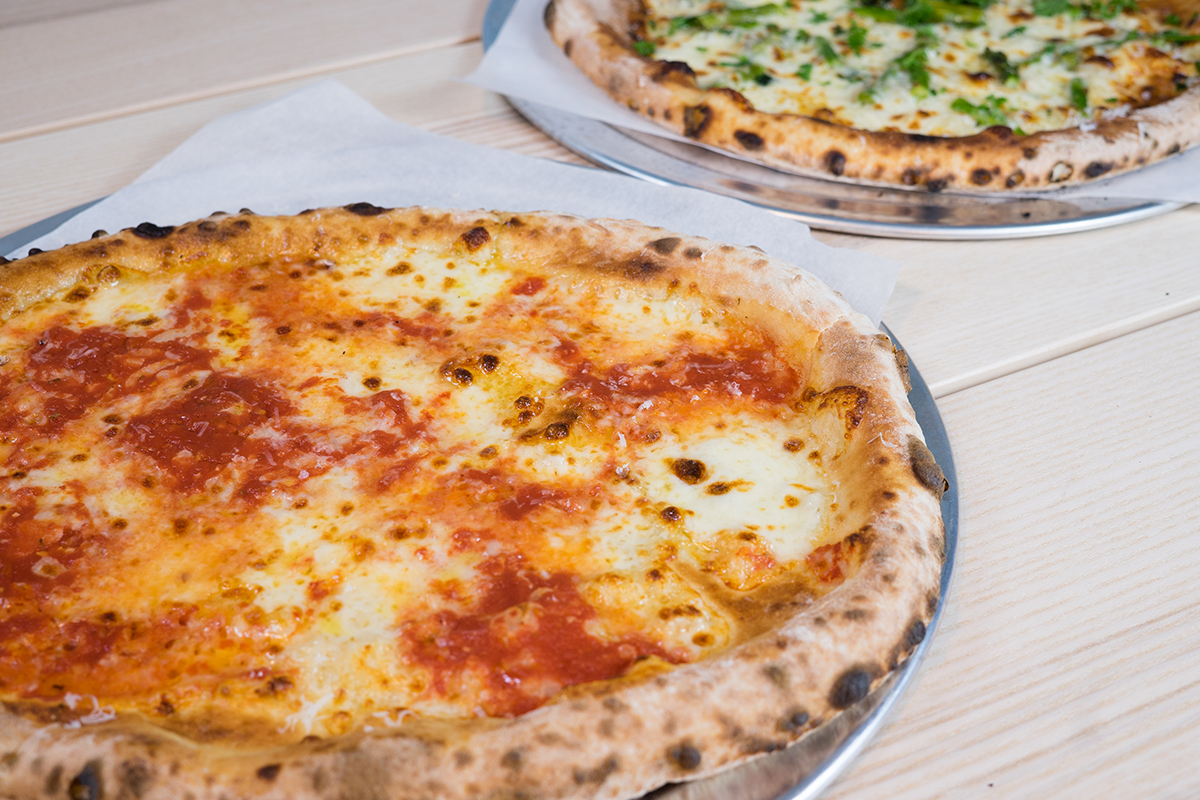 593 Main St., RT 6A
Dennis, MA 02638
(508) 258-5001
FALL HOURS
Tuesday through Saturday, 4 PM to 9 PM
Closed Sundays & Mondays
$

13
BASIC RED
fresh mozzarella, shredded mozzarella, California tomato sauce, olive oil, grana padano
$

13
BASIC WHITE
fresh mozzarella, shredded mozzarella, garlic oil, grana padano
$

15
PESTO
fresh mozzarella, shredded mozzarella, walnut & basil pesto, arugula, grana padano
$

16
BUFFALO CHICKEN
fresh mozzarella, shredded mozzarella, wood-fired chicken, buffalo sauce, buttermilk OR bleu cheese dressing (available on pie or on the side)
add bacon $2
add bleu cheese $2
$

17
HAWAIIAN
shredded mozzarella, fresh mozzarella, California tomato sauce, pineapple, scallion, prosciutto, grana padano
$

21
THE LUAU
the Hawaiian plus pulled pork and togarashi honey
$

16
TRUFFLED MUSHROOM
shredded mozzarella, crimini mushrooms, roasted onion, garlic oil, herbs, white truffle oil, grana padano
$

20
THE "JIM"
fresh mozzarella, shredded mozzarella, California tomato sauce, pepperoni, sausage, raw onion, spinach, bell peppers, olive oil, grana padano
$

2 each
pepperoni, bacon, anchovies
$

1.5 each
roasted onion, spinach, broccoli, olives, bell peppers
$

1.5 each
ricotta, fresh mozzarella, shredded mozzarella, extra cheese
$

9 / Sm, $14 / Lg
WOOD-FIRED WINGS
with celery and one dipping sauce
$

6
DUCK FAT POTATOES
served with togarashi mayo
$

.60
DIPPING SAUCES
buttermilk ranch, bleu cheese, togarashi mayo, California tomato
$

8
GARDEN SALAD
mixed greens and fresh vegetables. CHOICE OF buttermilk ranch, vinaigrette or bleu cheese
add wood-fired chicken $4
add egg salad $4
add chicken salad $5
$

10
PORK BANH MI
pulled pork, togarashi mayo, pickled cucumber, daikon & carrot, cilantro, lime, baguette
substitute sweet potato (vegetarian)
$

8
EGG SALAD
red onion, peas, dill, arugula, brioche roll
add bacon $1.5
add smoked salmon $4
$

8
BBQ CHICKEN SALAD
sweet BBQ sauce, dill pickles, arugula, country white roll
$

9
HUMMUS
chickpea hummus, shaved carrot, cucumber & onion, mixed greens, vinaigrette, ciabatta
Kender & Sisters and Firestarter Pizza are the product of a couple who wanted to do too many things. Geoff has been pleading with me (Margot, his boss and wife) to take down our bios for months now. So here is the quick story … We met when I was living in Philly. He's always been a fine dining chef and I gravitated towards the cafe life. After we got married in 2013 we moved back to my childhood home of Cape Cod. In 2016 we "invented" our daughter Blythe Adelaide, that's how she explains it. Around that same time we got to thinking about starting our own business and as the saying goes the rest is history.
Looking for breakfast & lunch?